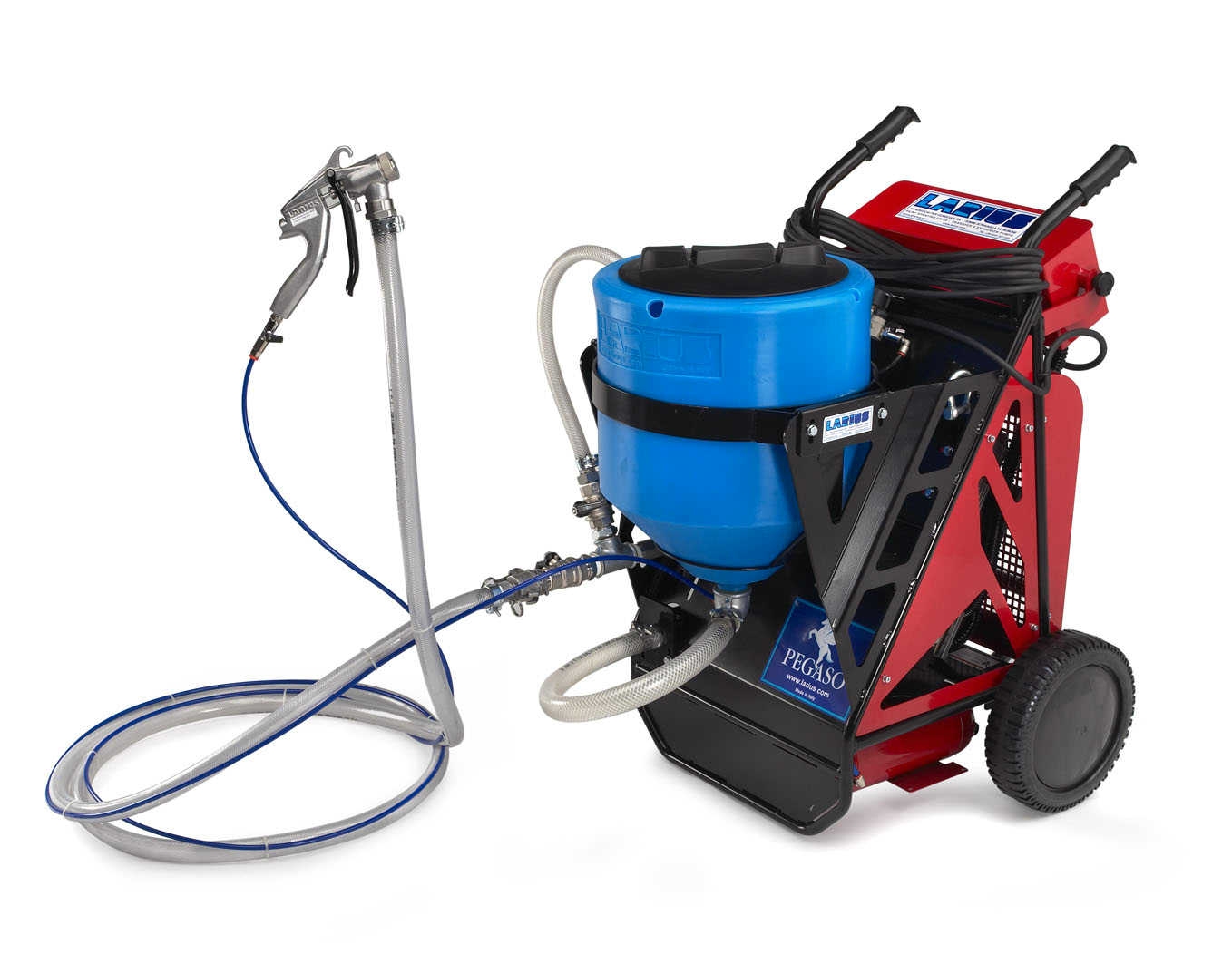 For mainly water based products, designed to spray structural materials with a
solid content up to 3mm
.
The Pegaso model is electric powered using a peristaltic pump and Can be used with the following types of mainly water based products:-
Acoustic
Plaster
Waterproofing
Adhesive Cement
Concrete based
Silicate Paint
Filler
Textures
Cement materials with resin-based binder.
Technical Data
Voltage: 110V (115) or 240V (230)
Maximum Water Presure: 7 Litre/Minute
Maximum Flow Pressure: 10 BAR
Maximum Air Pressure: 7 BAR
Power: 0.18 Kw
Compressor: 1.5 Kw - 283 l/m
Motogenerator: 9.0Kw Single-phase
Weight: 110Kg
Max hose Length: 30 Metre*
Max Solid Content: 3 mm
Drum Capacity: 50 Litres
Acoustic Level: Max. 60 db (A)

*THE HOSE LENGTH IS BASED ON VISCOSITY AND DENSITY OF MATERIAL TO BE SPRAYED.
PLEASE INFORM US OF THE MATERIAL TO BE USED IN THE COMMENTS SECTION AT CHECKOUT.