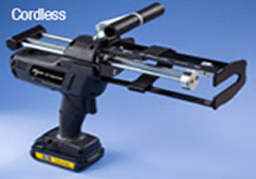 1:1 18v Lithium Ion 600ml 2K Cartridge Dispenser
£ 488.31
Our 2K Dispensing guns offer user-friendly features and excellent quality associated with Rockingham Systems. Lightweight and durable, these tools make applying two-component materials quicker and easier.
The cordless 18V offers Intuitive design allows operators to dispense 2K materials without the need of any wiring or cumbersome hoses, can dispense with up to 431Kg of force.
Comes with one Battery and one Charger.
Part #:101268